Join in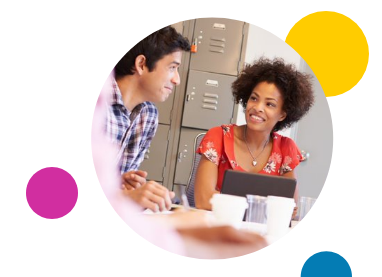 There are lots of ways to join in, whether that is joining your local network, taking part in training, submitting ideas, volunteering, or donating.
Join your locality network
Fairer Together locality networks enhance, shape, and influence the delivery of early help and support as well as drive forward local innovation to support delivery of greater outcomes for residents in Islington. They include council services, health providers, charities, community groups and residents. Get in touch to have an informal chat about joining your local network.
Email fairertogether@islington.gov.uk.
Bright Lives breakfast health exchange
The Bright Lives alliance hosts breakfast meetings for people working in health and social care in the statutory, voluntary, and community sector. This is an opportunity to meet informally and connect with others, to encourage partnership working and develop shared aims for the Islington community. They take place on the third Wednesday of every month, 8.30am–10am at Manor Gardens Centre, 6-9 Manor Gardens, London, N7 6LA.

Email sophie.neal@islington.gov.uk.
Local Wellbeing Networks
Local Wellbeing Networks (LWN) meet regularly in the North, Central and South of Islington, to connect services in the local area, capture community voice and collaborate to tackle localised health inequalities. The networks include statutory service providers, charities, community groups and residents. The networks are funded by Islington Council and delivered in partnership by Voluntary Action Islington and Octopus Community Networks.

Find out about upcoming Local Wellbeing Network meetings.
Apply for a grant
Grants and funding open up opportunities to enhance support services to our residents and help drive innovation, particularly for early intervention and prevention services. Here are some of the funds that can be accessed by Fairer Together partners.
Community Chest grant
This is open to voluntary organisations and community groups working with Islington residents who are experiencing poverty and/or isolation. Funding is available for up to £5,000 a year. Find out more about the Community Chest grant.
Islington Greener Together fund
Tackling the climate crisis is a priority for the council. This fund is available to support projects, residents, businesses, and community groups to help shape a more environmentally friendly future, by bringing their green ideas to life. Find out more about the Islington Greener Together fund
Cally Young Residents' grant
This is part of the council's new approach to creating better opportunities in the area around Caledonian Road. Grants of up to £500 are available to local community groups and young Cally residents who want to work with their neighbours to make change happen. See more details about the Cally Young Residents' grant.
Volunteer or donate
If you are an Islington resident and want to get involved, support or donate you can:
Submit ideas and feedback
We are always open to feedback, new ideas and input from partners, residents, and the community on how we can improve the early intervention and prevention offer. We'd like to know how we can create better partnerships with community groups and residents, tackle any issues around workforce development, and continuously improve the way we co-ordinate local services.