David's story: resident in need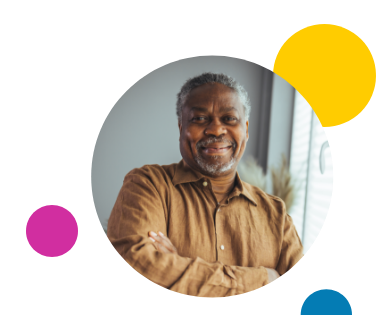 David needed urgent help and long-term support with finances when he contacted Access Islington.
David, a disabled resident was very distressed when he called the Access Islington team.
David was in urgent need of food and his boiler was broken so he had no access to hot water.
David was also worried about his finances and needed help to apply for additional support and benefits.
The Fairer Together response
Access Islington is the first point of contact for help with getting food and support with financial worries. They took immediate action by contacting all the relevant services to make sure that David did not have to tell his story several times.
Access Islington recognised that he needed support in order to resolve both his immediate and long-term issues.
Within the same day, his case was picked up and dealt with straight away.
An emergency food parcel and fuel top-up were immediately provided to him.
His case quickly was referred to the council's Income Maximisation team that helps disabled residents with their benefits, Adult Social Care, and the repairs team.
The next day the Islington Repairs Service had fixed David's boiler.
Islington Mental Health team made a home visit to David to support him through the issues that were having a negative impact on his mental health.
Access Islington kept David informed throughout the process.
Outcomes for David
The Income Maximisation team helped David with his benefit entitlement queries resulting in an increase in his monthly benefits income.
David was referred to local community groups where he could socialise and feel part of the community.
He joined several activities at the local community centre including playing his favourite game, snooker, as well as bingo, cards, and darts.
We have changed the names of residents to protect their anonymity.
Share your successes
Share your success stories, demonstrating working together in partnership. These may be published on this website.