Svetlana's story: resident in need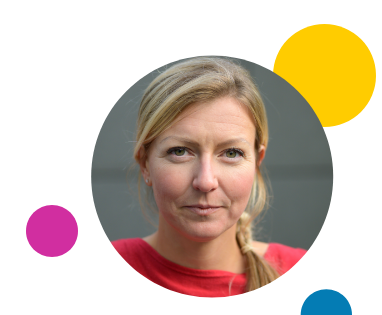 Svetlana was recovering from abuse and isolation when she contacted Bright Lives.
Svetlana is 38 years old and had recently separated from an abusive partner of ten years.
She has low self-esteem and anxiety following the Covid-19 pandemic.
The Fairer Together response
Svetlana contacted the Bright Lives wellbeing coaching service and told us she wanted to make connections in the community, make friends and develop a social network.
The coaching service started working with Svetlana through one-to-one sessions to discuss healthy relationships, emotional wellbeing and forming local connections.
Outcomes for Svetlana
After a couple of sessions, Svetlana developed the confidence to join a women's support group at her local community centre – a safe space for her to talk about her past abusive relationships and the impact it has had on her wellbeing and the fear of developing a future relationship.
Svetlana now volunteers in a local community kitchen which provides her with the opportunity to develop new skills and meet new people.
She joined a local group connected to the Parks for Health programme where she started growing flowers and vegetables and is aiming to win the 'best community gardener' category in next year's Islington in Bloom awards.
We have changed the names of residents to protect their anonymity.
Share your successes
Share your success stories, demonstrating working together in partnership. These may be published on this website.