Maria's story: family in crisis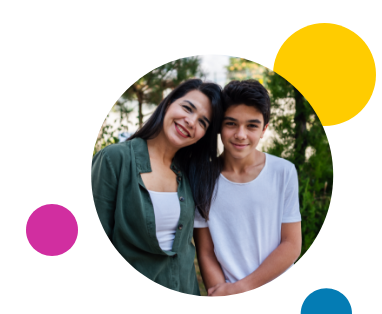 Maria needed urgent family support and ongoing care to help her and her children.
Maria, a single mother of three children, aged 16, ten and two was struggling with finances on a low income and suffers from anxiety and depression.
Her ten-year-old daughter Isabella was having difficulties because of her autism and her 16-year-old son Mateo had been excluded from school.
Maria contacted Islington Council via the Bright Futures helpline.
The Fairer Together response
Immediately, Bright Futures (who support families with school-aged children up to 19 years old) took action to provide a seamless, integrated, child and family-centred approach.
There was intensive family liaison with professionals and services who collaborated to provide wrap around care and much needed support.
They organised a new school for Mateo which avoided him being placed in a pupil referral unit. Bright Futures spoke with the school, so they were aware of his needs.
The multi-agency response also focused on Maria's ten-year-old daughter Isabella, to support her to regulate her emotions and provided practical resources to help her cope under stress.
A Bright Futures family support practitioner arranged home visits to communicate views and feelings and consider shared solutions.
The practitioner also referred Maria to the employment team to help her find better paid work or more hours, and referred her to the free iCope service to help her manage stress and anxiety.
Outcomes for the family
Mateo is doing well at his new school.
Isabella has a support plan in place to help meet her additional needs.
The family is now better equipped to have more positive communication and emotional regulation.
Maria now has full-time work and accesses ongoing mental health support.
We have changed the names of residents to protect their anonymity.
Share your successes
Share your success stories, demonstrating working together in partnership. These may be published on this website.